Stormz, Drake and Eminem dominate Youtube in UK this year with some crazy videos getting millions of views!
Top 10 Music Videos of 2020 ->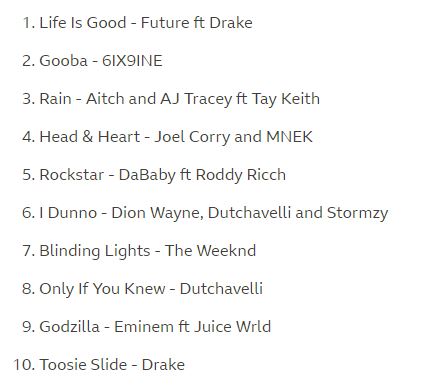 Rappers have always been dominating the music industry but this year they have surpassed everyone! Artists like Eminem have not been slowed down by the pandemic, but the number of tracks they have released this year has been higher than ever.
It seems like the pandemic is not slowing down the music industry, but only helping it get bigger.
Stay tuned!