Roger Waters is venting his frustrations lately, and is perhaps voicing the opinions of many. As we all know, freedom of speech has and is being challenged by the status quo – and it has infuriated Roger Waters. Perhaps those who oppose freedom of speech are in fact demonstrating that they have the freedom to censor, therefore – some have the freedom of speech while others do not. That's at the very least one substantial takeaway. 
When it comes to free speech, it is an undeniable reality that the voices of the voiceless, and the raging voices have and are being silenced near and far. Perhaps this has happened to you. The idea behind it all is partly due to the "cancel culture" movement which gained a stronghold on society several years ago. On  the surface level it might have sounded like a novel idea. Today, on the contrary, the cancel culture movement is seemingly causing far more problems than it is involved with helping solve issues. 
You may read from the below statement issued via Roger Waters' Twitter page today that he is declaring war on the free speech movement insisting that it needs to be left alone. Is he right, or is he wrong? You let us know. 
Below is Roger's statement.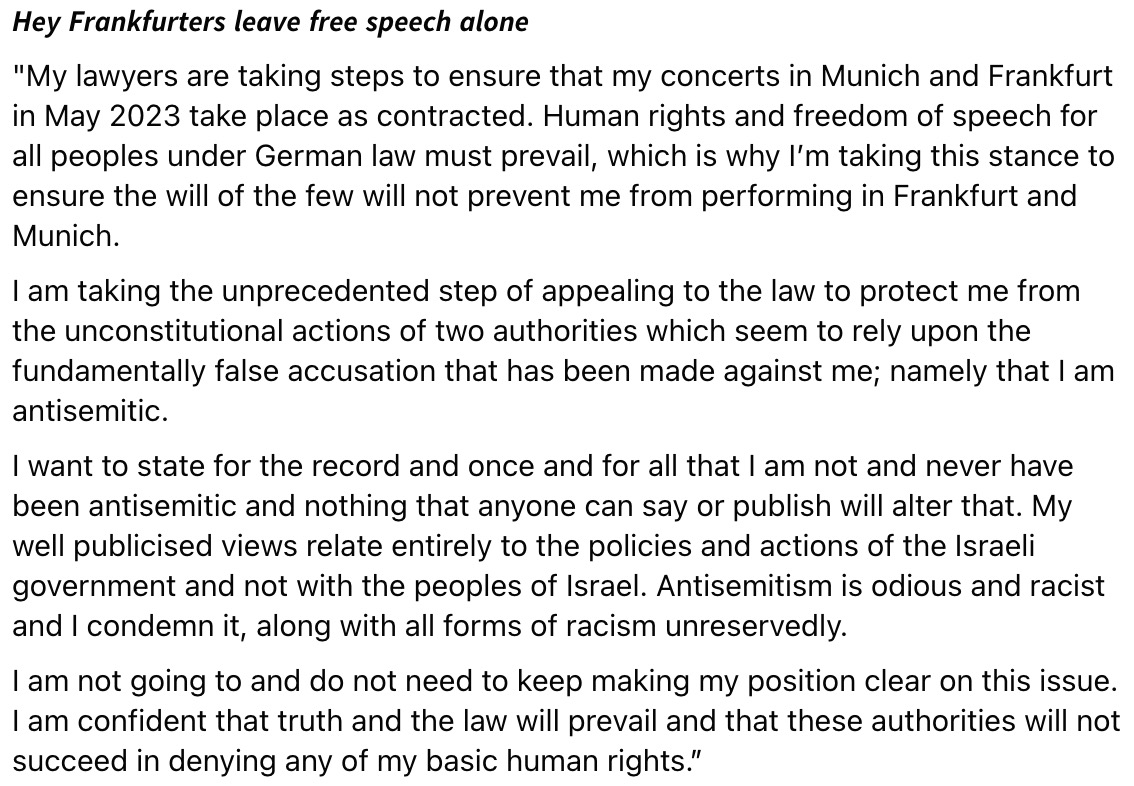 March 16, 2023