Marchon Eyewear partners with a global specialty materials company, Eastman, to use recycled acetate for their optical products and sunglasses.
They have announced the industry-first partnership, which will make it the first eyewear company to use Eastman Renewed Acetate in their brand frames.
Eastman Acetate Renew is a fully sustainable material made by recycling the most complex plastic waste. This reduces environmental impact as it uses conventional recycling techniques to use plastic disposal, waste such as mixed plastic and non-polyester plastic.
This is a complex carbon renewal process that will allow the Marchon Eyewear to divert waste from landfills and produce new sustainable acetate material using Eastman's innovative recycling technology. The renewed acetate will be used for Marchon's proprietary, licensed frames and premium eyewear.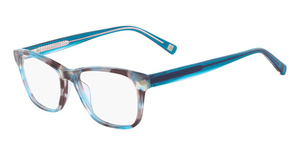 Nicola Zotta, president and chief executive of Marchon Eyewear, Inc. shared Marchon Eyewear is the first eyewear manufacturer to collaborate with Eastman and felt proud to announce their partnership. He said,"It will significantly reduce waste and greenhouse gas emissions." The partnership is beneficial for both the parties as it will help them promote sustainability without compromising with the product quality.
Scott Ballard, vice president and general manager for Eastman Specialty Plastics said the collaboration is a significant milestone for the eyewear industry. The advanced recycling technologies will ensure 100% sustainability for the frames in the 21st century.
The production of renewed acetate based sustainable frames and eyewear is slated to begin in 2021. Marchon states that 80% of the material will be scrapped and returned to Eastman for recycling. The scrap will be diverted from landfills and recycled for manufacturing of a typical eyewear line that uses sheet acetate frames.
In comparison to the traditional Acetate, the Acetate Renew reduces fossil fuel usage and greenhouse gas emissions. It is cellulose diacetate composed of 40% certified recycled and 60% biobased content. 
Marchon stated that the aim of this partnership was to meet the demand for sustainable fashion while maintaining the quality standards. Acetate Renew is significant as compared to other sustainable alternatives because it is indistinguishable from the classic acetate. It provides the same look and feel to the users as expected from the eyewear.
Marchon is one of the largest eyewear manufacturers in the world as they are associated with renowned brands. They create and distribute eyewear to some of the biggest brands including Victoria Beckham, Calvin Klein, Chloé, Salvatore Ferragamo, and Nike.
The production of Acetate Renew will begin in 2021 as the eyewear manufacturer is focused on bringing more sustainable practices and eco-friendly products in the eyewear industry.
The new acetate will offer three key benefits to Marchon Eyewear: identical performance, less landfill waste, and sustainable material with a low carbon footprint.
The Acetate Renew will allow the company to create high quality, sustainable eyewear frames for its collection of lifestyle, premium, and performance brands. This upcycled material will create a chain reaction to promote sustainable fashion from the manufacturer to the end users.